BioGRID ORCS Build 1.0.4 added 18 new CRISPR-Cas9 screens exploring essential genes and drug vulnerabilities in glioblastoma cells from MacLeod G et. al (2019)
BioGRID ORCS build 1.0.4 (our latest update) added 100+ new screens to our CRISPR database including 18 from our latest featured dataset, "Genome-Wide CRISPR-Cas9 Screens Expose Genetic Vulnerabilities and Mechanisms of Temozolomide Sensitivity in Glioblastoma Stem Cells" by MacLeod G et al. (Cell Reports, 2019). This comprehensive dataset is comprised of genome-scale CRISPR-Cas9 screens in 10 human, patient-derived glioblastoma stem cell lines and 2 human, primary-derived neural stem cell lines, and it reveals mechanisms for temozolomide resistance that could lead to improved cancer therapeutics.
A special thanks to the authors MacLeod G, Bozek DA, Rajakulendran N, Monteiro V, Ahmadi M, Steinhart Z, Kushida MM, Yu H, Coutinho FJ, Cavalli FMG, Restall I, Hao X, Hart T, Luchman HA, Weiss S, Dirks PB, and Angers S and the University of Toronto, Hotchkiss Brain Institute, Sick Kids, and the MD Anderson Cancer Center.
If you have a CRISPR Screen Dataset you'd like to deposit directly into the BioGRID ORCS CRISPR Database, please contact us at biogridadmin@gmail.com.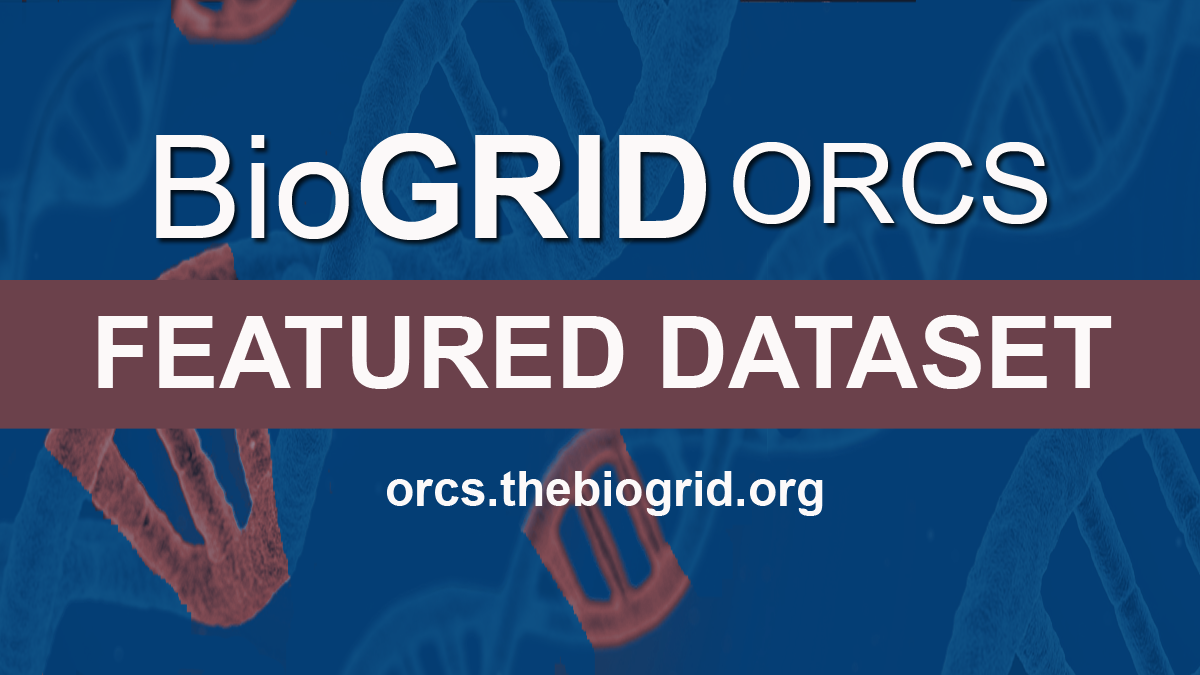 April 21, 2020 - 4:28 pm