Featured Dataset: 52,000+ new Two-Hybrid interactions for Human from Luck K et al. (2020)
The latest update of BioGRID (build 3.5.186) adds 52,000+ new human two-hybrid interactions from the study "A reference map of the human binary protein interactome" by Luck K et al (Nature, April 2020). This human reference interactome (HuRI) contains high throughput protein interactions that may be integrated with genome, transcriptome and proteome data in order to study the function of proteins within different physiological and pathological cellular contexts. The data for this publication can also be accessed and downloaded online at the The Human Reference Protein Interactome Mapping Project.
A special thanks to all authors of the study: Luck K, Kim DK, Lambourne L, Spirohn K, Begg BE, Bian W, Brignall R, Cafarelli T, Campos-Laborie FJ, Charloteaux B, Choi D, Cote AG, Daley M, Deimling S, Desbuleux A, Dricot A, Gebbia M, Hardy MF, Kishore N, Knapp JJ, Kovacs IA, Lemmens I, Mee MW, Mellor JC, Pollis C, Pons C, Richardson AD, Schlabach S, Teeking B, Yadav A, Babor M, Balcha D, Basha O, Bowman-Colin C, Chin SF, Choi SG, Colabella C, Coppin G, D'Amata C, De Ridder D, De Rouck S, Duran-Frigola M, Ennajdaoui H, Goebels F, Goehring L, Gopal A, Haddad G, Hatchi E, Helmy M, Jacob Y, Kassa Y, Landini S, Li R, van Lieshout N, MacWilliams A, Markey D, Paulson JN, Rangarajan S, Rasla J, Rayhan A, Rolland T, San-Miguel A, Shen Y, Sheykhkarimli D, Sheynkman GM, Simonovsky E, Ta?an M, Tejeda A, Tropepe V, Twizere JC, Wang Y, Weatheritt RJ, Weile J, Xia Y, Yang X, Yeger-Lotem E, Zhong Q, Aloy P, Bader GD, De Las Rivas J, Gaudet S, Hao T, Rak J, Tavernier J, Hill DE, Vidal M, Roth FP and Calderwood MA
If you have interaction data you'd like to deposit directly into the BioGRID Database, please contact us at biogridadmin@gmail.com.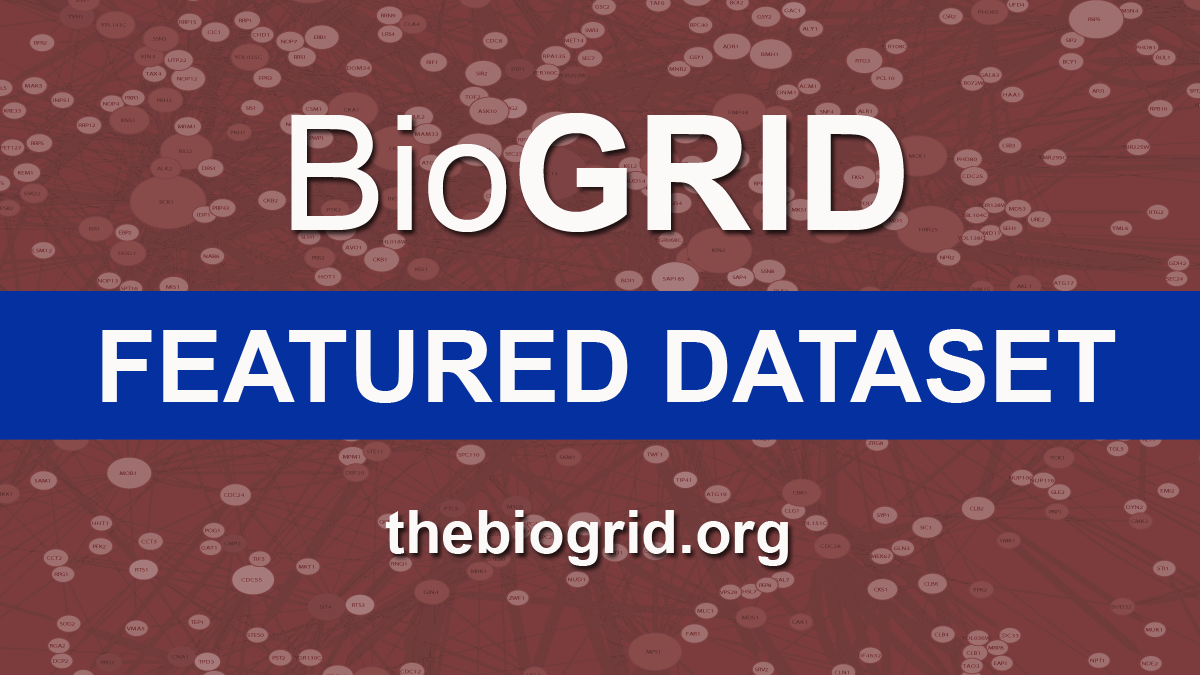 June 17, 2020 - 11:47 am