BioGRID passes the 2 million interaction mark in 2021 (4.2.193 Update)
As of January 2021 (Build 4.2.193), BioGRID has surpassed the 2 million curated interaction milestone. This update brings our total number of protein and genetic interactions to 2,005,220 with an additional 29,093 curated chemical-protein interactions and 563,881 unique curated post-translational modification sites. These data have been extracted by curation of more than 230,000 primary research publications that span more than 80 model organisms and human cells. An up to date overview of curation projects and database development is provided in the open access publication "The BioGRID database: A comprehensive biomedical resource of curated protein, genetic, and chemical interactions" by Oughtred et al (Protein Science 30:187-200 doi: 10.1002/pro.3978, PubMed).

New curated data are added in curation updates on a monthly basis. For a more comprehensive breakdown of our numbers, check out our latest statistics. To download these data, visit our download page or utilize our web service.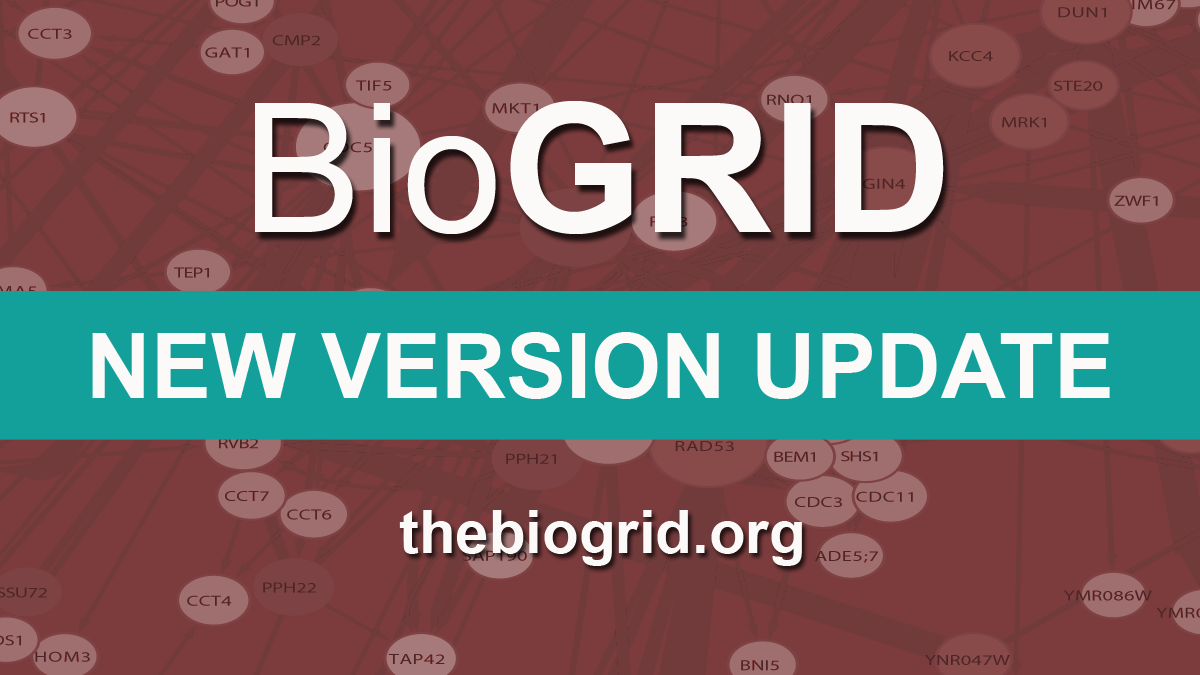 January 1, 2021 - 7:53 am